Our Range Of Granite Enamel Containers
Fellows range of Granite Enamel Containers have a high-quality granite enamel coated finish suitable for Gastronorm sized ovens on the larger size pans.
Proven to be Ideal for baking or roasting of meat, fish and vegetables.
This range of Heavy-duty Gastronorm Containers are as used by many professional Chefs or where higher volumes of food are needed to be cooked.
Based upon the GN EN 631 Standard
Click here to find our other Gastronorms in Polycarbonate & Stainless Steel
Need your Gastronorms on the move? Check out a Catering Trolleys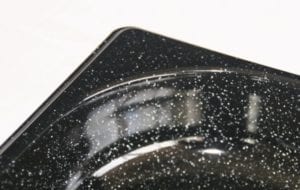 EN631 Granite Enamel Containers
| | | | | |
| --- | --- | --- | --- | --- |
| GN 2/1 | Twice Full Size | GN/FF-/040-/GE | 40mm | |
| GN 2/1 | Twice Full Size | GN/FF-/065-/GE | 65mm | |
| GN 1/1 | Full Size | GN/F-/020-/GE | 20mm | |
| GN 1/1 | Full Size | GN/F-/040-/GE | 40mm | |
| GN 1/1 | Full Size | GN/F-/065-/GE | 65mm | |
EN631 Granite Enamel Containers
| Part Code | Length Ext mm | Width Ext mm | Depth mm | Length Int mm | Width Int mm | Unit Weight Kg |
| --- | --- | --- | --- | --- | --- | --- |
| GN/FF/040-/GE | 650 | 530 | 40 | 625 | 505 | 3.69 |
| GN/FF/065-/GE | 650 | 530 | 65 | 625 | 505 | 3.85 |
| GN/F-/020-/GE | 530 | 325 | 20 | 505 | 300 | 1.56 |
| GN/F-/040-/GE | 530 | 325 | 40 | 505 | 300 | 1.8 |
| GN/F-/065-/GE | 530 | 325 | 65 | 505 | 300 | 1.86 |