BUILT TO LAST: STAINLESS STEEL IN 2 OR 3 TIER TROLLEYS
Fellows Catering Equipment's Range of Stainless-Steel Teir'd Trolleys are popular across the Catering Industry for its durable, hygiene conscious design – which makes it especially perfect for a kitchen in high-demand. Our trolleys are strong, plentiful in surface space and maneuver beautifully to keep time efficiency to a maximum when clearing food spaces.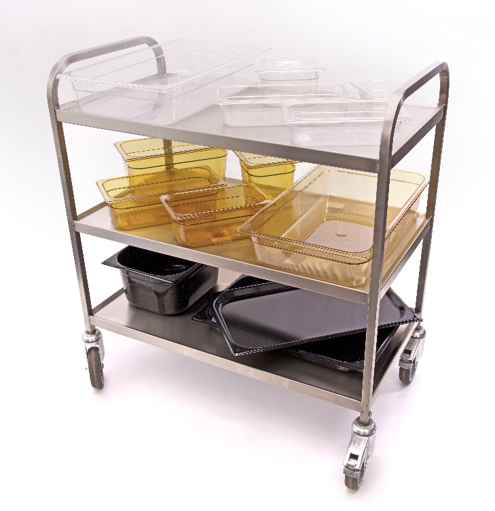 Available in 2 or 3 Tiers, our Trolleys can be accessorized with fellows Polycarbonate or Granite enamel containers.